Caring for People and Planet with Bella Hughes of Shaka Tea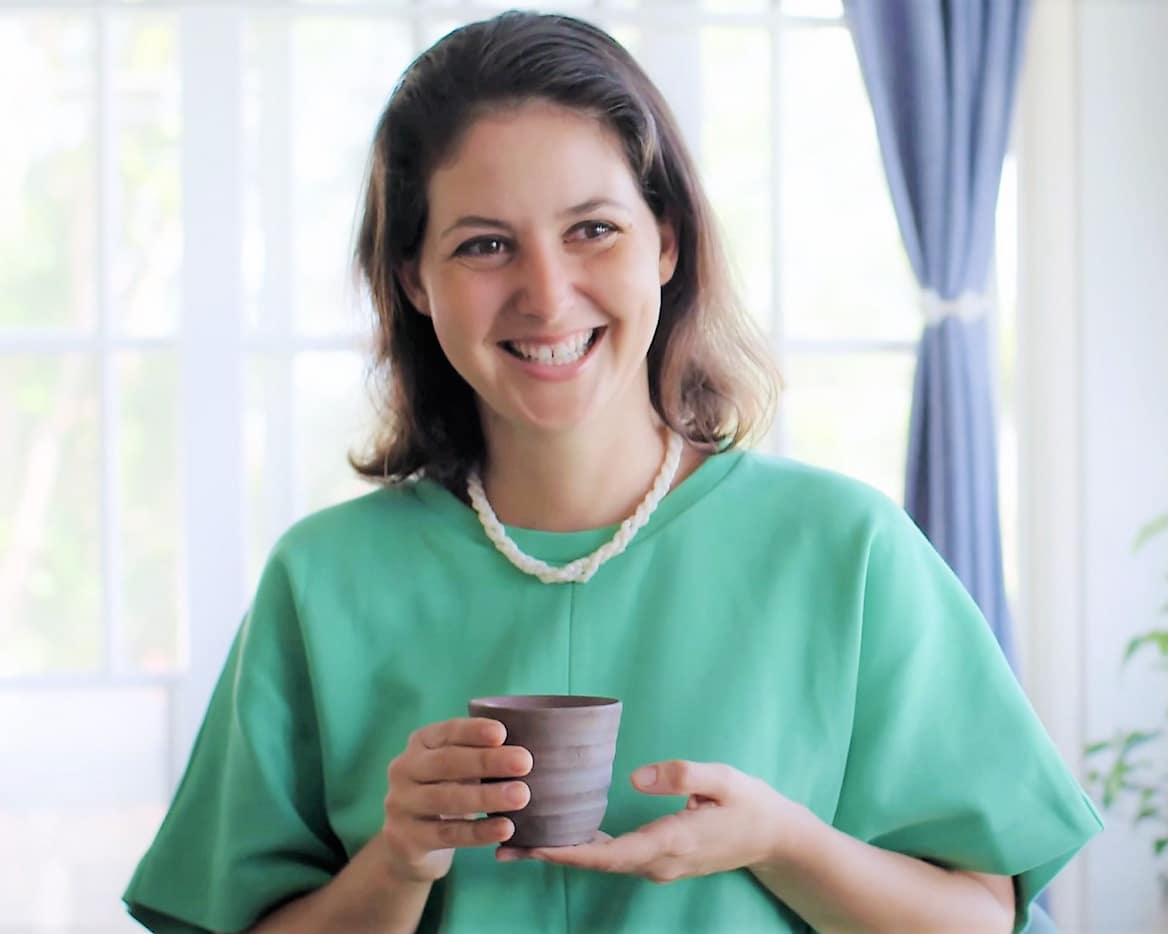 We're continuing to highlight some of the great products and suppliers and how they're not only creating fantastic products but making changes in the world around them. This month, we caught up with Bella Hughes, President and Co-founder of Shaka Tea. On top of making fantastic teas brewed with māmaki (more on that in a minute), she's changing the way we care about our environment and our bodies.
So, Bella, can you provide some insight into why and how you started Shaka Tea?
Before launching Shaka Tea with my husband and co-founder, Harrison Rice, I spent over a decade in the arts, working globally as a curator and arts writer. I co-founded a large non-profit organization, Hawaiʻi Contemporary (formerly Honolulu Biennial Foundation).
I was born and raised in Hawaiʻi and spent nearly a dozen years away from home, living, and traveling all over the world. I realized the power of the "Hawaiian brand," yet the lack of authentic products on the market had true ties to the islands and/or ingredients from here.
Harrison and I have always wanted to work together and absolutely love food and beverage. The idea to launch Shaka Tea came when I was pregnant with our second child; both of our kids were born in Dubai when we lived abroad. I was drinking a ton of herbal māmaki tea, which is only found in the Hawaiian archipelago. During my second pregnancy, I developed an aversion to sugar. So, I was brewing māmaki tea from home and adding tropical fruits to it that I had grown up with – mango, guava, lilikoi (passion fruit). We sort of had this moment when we realized the need for a full-flavored but zero-sugar herbal tea in the market. It was equally important that, through Shaka Tea, we could support our community of farmers by practicing direct trade, paying a premium (as we have some of the highest cost of living), and championing sustainable agriculture. So we moved to my hometown, Honolulu, and launched Shaka Tea in 2016
.
How does this relate to the health of your consumers and ʻāina?
Our core company value is to "be the aloha you wish to see in the world." Through the humble act of sharing tea, we perpetuate this value because really we are in the business of public health – health of ʻāina, the land; the health of our community and supporting economic abundance by paying local farmers a premium; and the health of our customers all over the US and Japan. This starts with our māmaki leaves sourced and sustainably grown in the mineral-rich, volcanic soil of Hawaiʻi – and ends as the CPG product we share, always with 0g of sugar, 0g of carbs, is non-GMO and plant-based.
What is really amazing and gets me and my team excited on a daily basis, is that we are championing the restoration of native ecosystem habitats each and every week that we grow our company, as then our community of farmers need to plant more māmaki. Māmaki is the host plant for our native and endangered pollinator butterfly, pulelehua, also known as the Kamehameha Butterfly. Being an endemic plant, every time more māmaki is planted, the native ecosystem habitat flourishes. By the end of 2020, we will have given away 25,000 free māmaki seedlings to get small farmers on Hawaiʻi Island, also known as the "Big Island," started.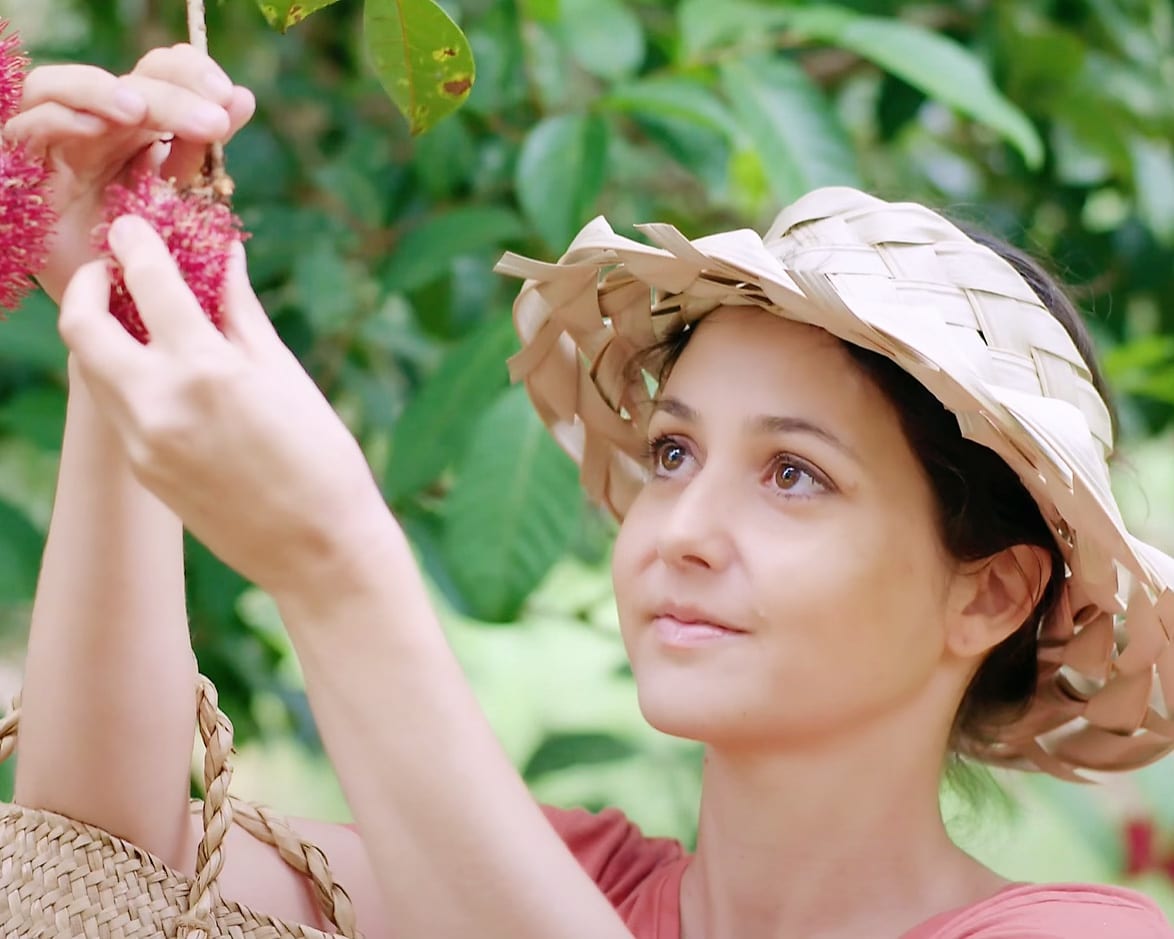 How has Hawaiʻi played a role in your life and the Shaka brand?
Shaka Tea is very much a reflection of my love and commitment to where I was born, raised, and am now raising my kids.
Can you help us define some of the key terms in your brand? What does "Shaka" mean to you and your purpose?
A "shaka" is the hand symbol that makes up our logo, a gesture that is synonymous with Hawaiʻi and originated here. We use it to say "howzit," "'sup," "hello," "bye," and when driving, to signal a lane change. We wanted to create a brand that instantly communicated our island vibes and connection to Hawaiʻi in a way that was engaging, authentic, and fun.
How does "Be the aloha you wish to see in the world" represent Shaka Tea? How can people practice this?
Aloha is rooted in daily practice – and to "be the aloha" means one is operating from a place of love, kindness, humility, and respect, which is what Shaka Tea is all about.
One of my mentors shared that the hardest time to "be the aloha" is when you least want to. I know I challenge myself that if I am having negative feelings towards someone (anger or frustration, for example), to truly "be the aloha" is a 24/7 commitment. In those hard moments, when one rises above negative feelings and can go deep, act with aloha, and treat others with aloha, we can truly change our immediate community and hopefully, in some small way, the world for the better.
Hawaiʻi is a dream vacation for most people. What is it like to grow up and live there? What is your favorite local activity?
It is a wonderful, dynamic, multicultural place to grow up and live in, filled with awe-inducing natural beauty. This comes with a deep sense of respect and responsibility. Being born and raised here, one is innately aware of how fragile our island ecosystem is. We have seen the impacts of climate change as an island in the Pacific intensely; the erosion of our beaches and impacts of mass tourism and overdevelopment, and a plethora of invasive species that take off and can choke out native flora and fauna due to an ideal climate.
This truly makes someone hyper-aware of the need to mālamaʻāina, to care for and nurture the land, now, and for future generations. My favorite thing is spending time in nature, whether on a hike, in a rainforest, or community workdays removing invasive species, especially with my kids. My son really enjoys this kind of activity. I also love to cook and throw dinner parties with friends. We have the best locally grown produce for cooking!
You said you've been involved in the arts and even co-founded a large arts non-profit, tell us about that? How has that led you to Shaka?
Before launching Shaka Tea, I spent over a decade in contemporary art. I got into art as a way to share stories and connect cultures through exhibition-making, large scale art events, and writing about art. This led me to co-found, launch and co-direct from 2014-2018 an international arts festival, Hawaiʻi Contemporary (formerly Honolulu Biennial Foundation), where I now serve as board chair. We focus on highlighting artists linked by cultures and countries connected by the blue continent – the Pacific. Our next event, Hawaiʻi Triennial, takes place in 2022 in Honolulu. Art has a tremendous power to connect, inspire, and bring people together. Contemporary artists often critically reflect and drive the conversation on the most pressing issues of our era. My focus was always on sharing artists of Hawaiʻi with a wider audience and bringing more awareness and professional development opportunities for them. I initially got interested in sustainable and restorative agriculture via artists who brought this to my attention through their work and the difference between invasive vs. native and endemic species. Now, albeit in a very different field and medium, through tea, it is about bringing more awareness on a better way to farm, a more valuable crop, and championing abundance for our farmers.
Iced tea or hot tea?
Both! The minute it's under 72 degrees, hot tea for me (yes, that is "sweater weather" for me, haha!), above that, iced.
Obviously, everyone should try all of your teas, but which one is your personal favorite?
Iced: Guava Gingerblossom
Hot: Sunrise (especially great if you need something awakening but are prone to insomnia, so need to avoid caffeine, like I do!)
Last thoughts?
We are so excited to be part of Compass and mahalo for giving us the chance to share our story and teas.
For Shaka Tea and other game-changing snacks and beverages, contact us today!