Great snacks at the click of a button
Snacking made easier with curated snack box options shipped to your door. Salty, sweet, gluten-free, and more… enjoy delicious treats just a click away.
Perfect for companies with 250 employees or less, our Breakroom in a Box options are simple, curated assortments of our best snacks shipped directly to your door. Choose the perfect box for your team and easily manage your breakroom supplies hassle-free! Monthly subscriptions are available for even easier snacking.
Whether your employees are back in the office, working from home, or doing a little of both - staying connected is easier than ever with an extension of Canteen's office snacks delivered anywhere you need them. Get a delicious expert-curated box for yourself or your team. Multiple diet and taste-specific options mean there's something for everyone.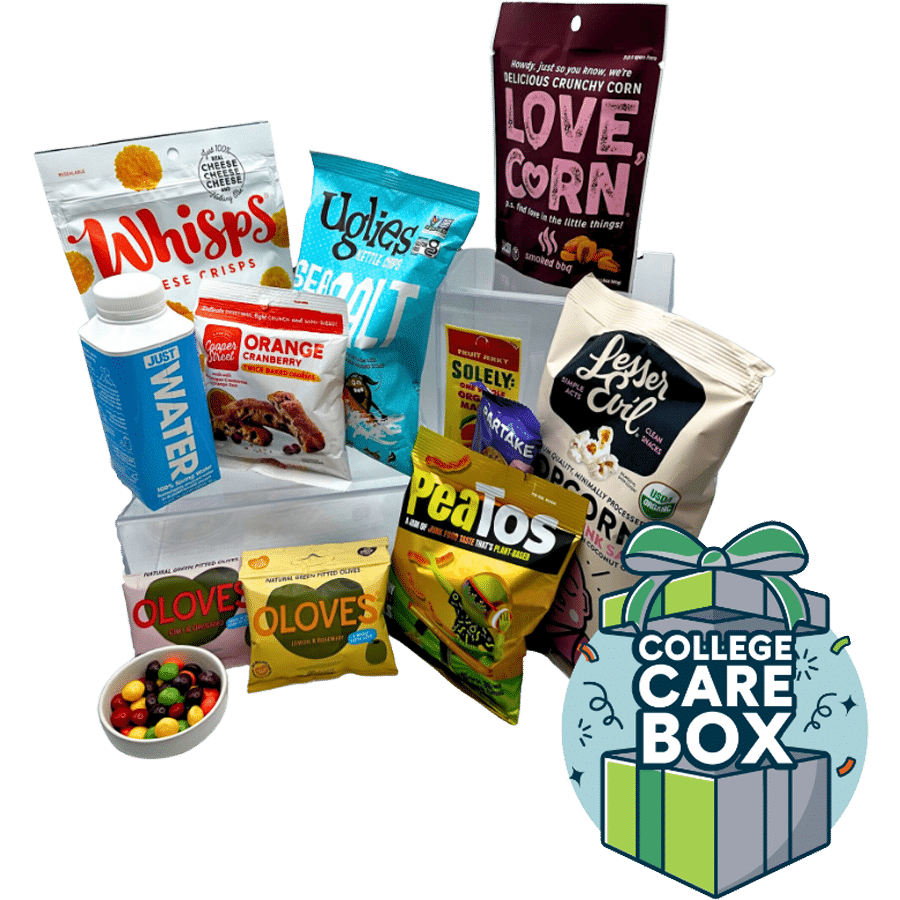 Give yourself a treat during the semester or gift a box to save the day. Customized collegiate themes are available by request.
A personalized snacking experience
Need 10 or more boxes or want to create a unique and special mix for your team? Let us know! Our experts will ensure you get exactly what you need with customization, gifting options, and volume discounts.
Ready for convenient delicious snacks?