Our self-checkout markets offer hundreds of products in customized retail spaces. We have more than 20,000 markets across the country located in offices, universities, and hospitals, as well as manufacturing and distribution facilities.
Here's why you'll love our markets:
Subsidized snack programs
Easy access to healthy options does more than feed your office; it feeds your culture. We provide snacks and drinks for your team at no cost to them. Tasty options onsite give colleagues a chance to connect and collaborate. Offering a subsidized office snack program creates an inspiring break room space, causing your team to love where they work.
Here's how office snacks make a difference: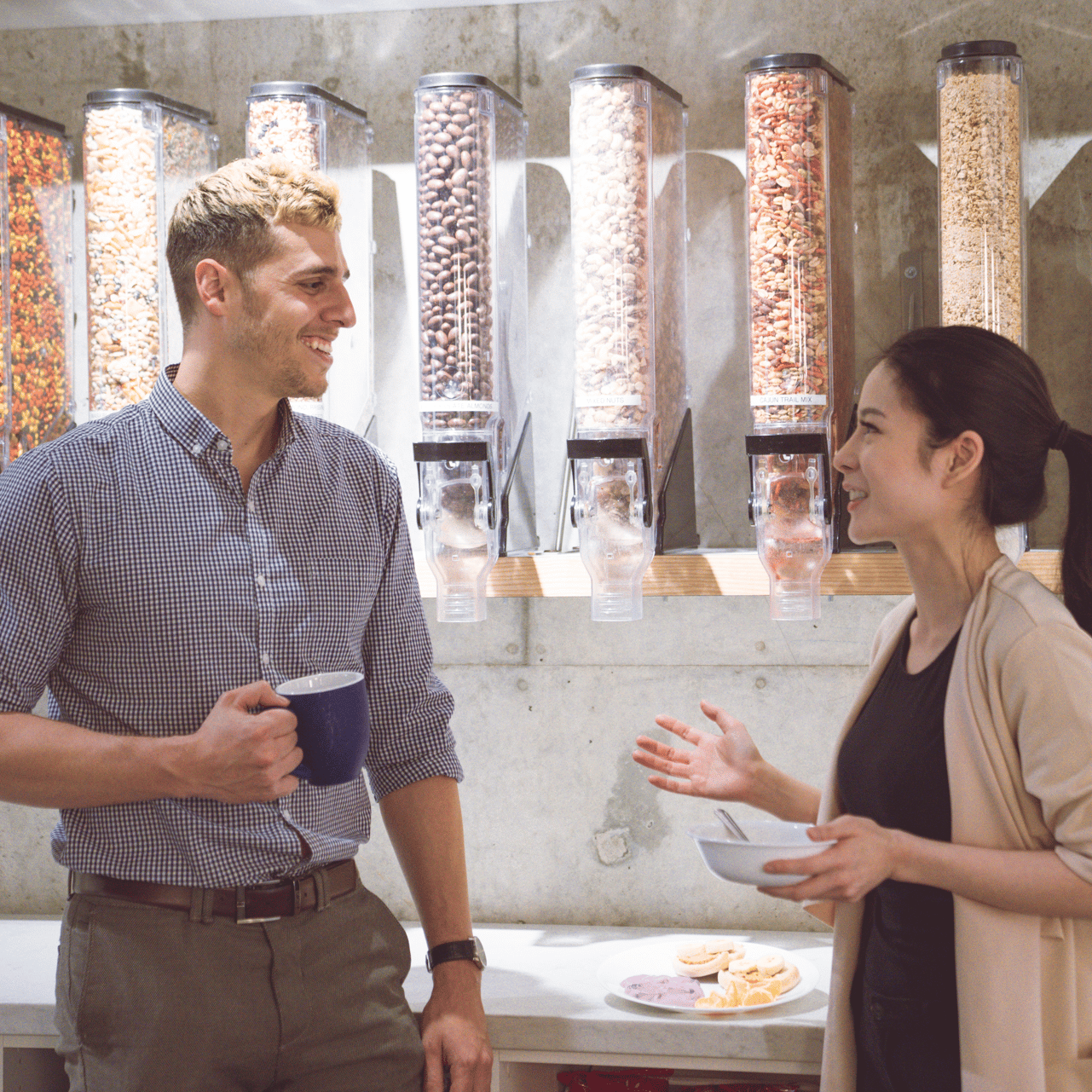 Ready for the best breaks possible?
Fill out our fast questionnaire and we will get back to you within 24 hours
These are just some of the community spaces we've designed.